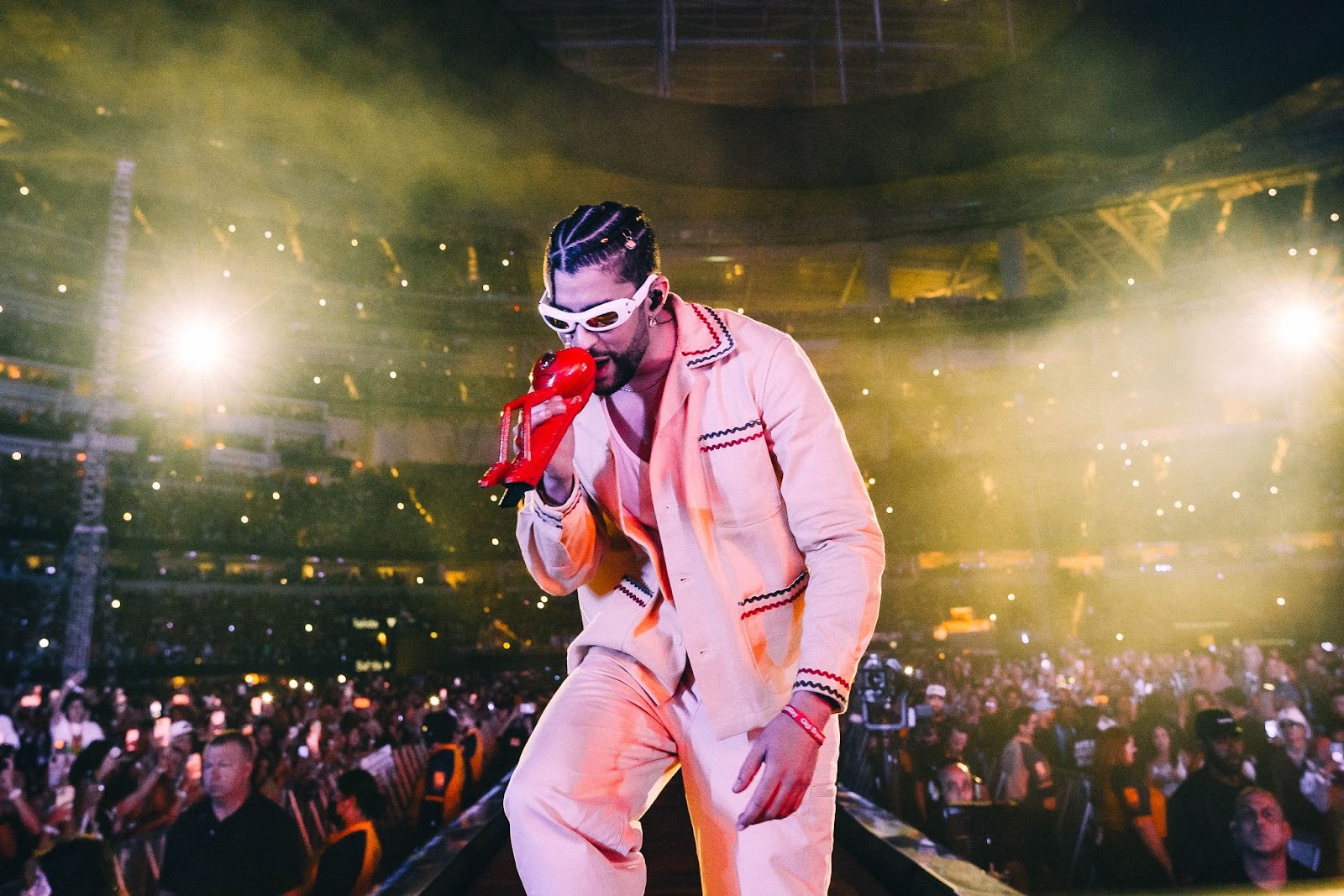 Latin Entity, CMN, Tops The Charts Ranking #3 in Live Entertainment Companies Worldwide
The Latin independent company Cardenas Marketing Network (CMN) ranks third among Live Entertainment companies worldwide.
With offices in Chicago and Miami, CMN has promoted tours and concerts for Bad Bunny, Daddy Yankee, Marc Anthony, Nicky Jam, Ana Gabriel, Banda MS, and many more artists. According to data released by Billboard Boxscore, this independent Latin company is ranked as the world's third largest in live entertainment.
In 2022, CMN launched several successful events. Bad Bunny had the year's best tour, with a gross sales margin of $373.5 million and 1.8 million tickets sold in 65 shows. Daddy Yankee performed more than 80 shows; Marc Anthony (62) and many more!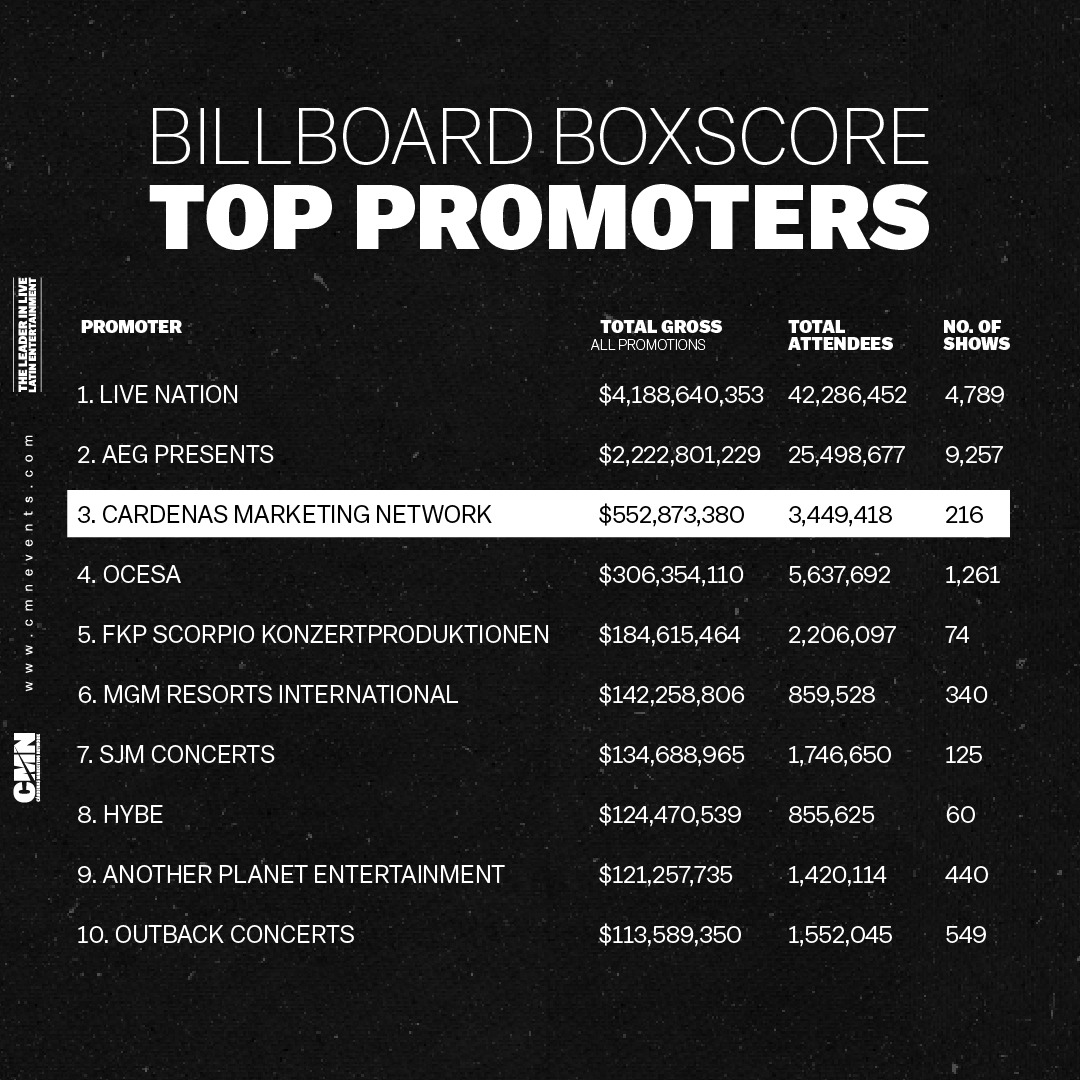 "We were fortunate to accomplish the first Bad Bunny tour in 2018. It was easy to believe in this great artist. Bringing him on stage made us complicit in his tremendous success. In 2022, we kicked off the year with an arena tour in the US. Due to the massive response from the fans, the next move was to extend concerts throughout the largest stadiums on the continent." said Alex Cárdenas, director of Touring at CMN.
For Alex Cárdenas, the huge success of a Latin company, neighboring in ranking with corporations as Live Nation and AEG, is a testament to the strength of our music and the entrepreneurial power of Hispanics.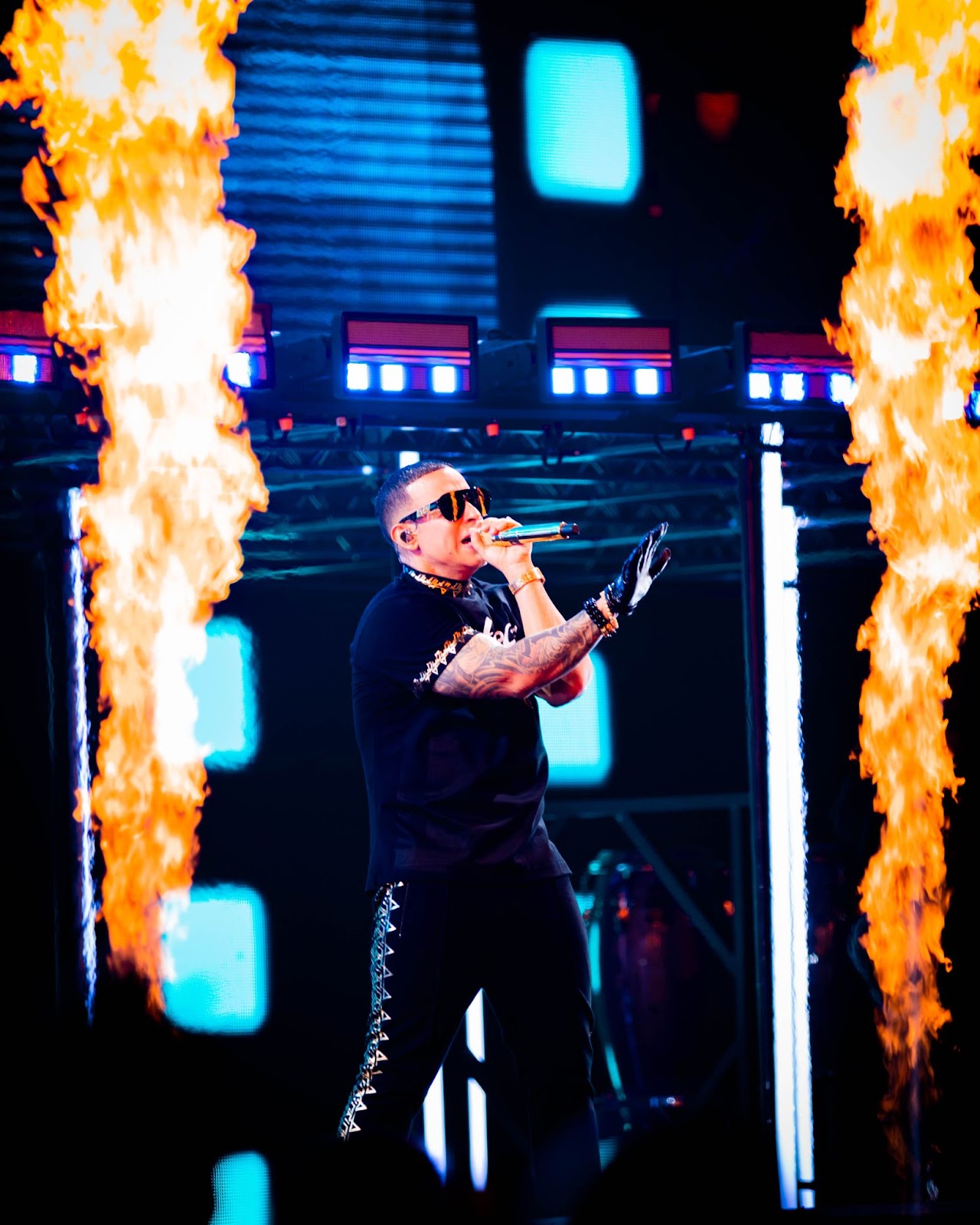 "The memories of tours made in the United States and Latin America during 2022 will last forever, not only for the achievements with 'Bad Bunny but also for phenomenal performances with Daddy Yankee in his farewell tour. In Chile, for example, the pre-sale line reached more than one million people filling three stadiums consecutively. In Mexico City, there were five sold outs. All this, plus the annual tours with Marc Anthony, brought strength to this special place and demonstrated the true dimension of the Latin music industry today," said Carolina Daza, one of the leaders of CMN.
In 2023, Cárdenas Marketing Network will continue to be an open path of triumphs with tours with Feid, Anuel, Ana Gabriel, Manuel Turizo, and Marc Anthony; while continuing its expansion by booking more international artists such as Sech, Nicky Jam, and Guaynaa.
About:
CMN (Cárdenas Marketing Network) is the leader in Latin live entertainment in the United States with an ample reach in all of Latin America. CMN continues to produce unforgettable projects in music, arts and sports positioning itself as a multicultural expert that's a catalyst for success.